Medical Technology: Robotics & AI in devices & diagnostics get mainstream
2019 – the coming-of-age year for robotics: The potential of artificial intelligence and robotic device applications in healthcare is widely appreciated; but cross-stakeholder momentum needed for converting this potential into widespread impact has been largely elusive up until this year. 2019 has been a milestone year for medical devices, especially robotics, with multiple major product launches and acquisitions through the year.
Top medical devices acquisitions of 2019
Company
Acquired By
Deal Worth
Auris Health Inc
Johnson & Johnson
$3.6 bn
Mazor Robotics
Medtronic
$1.7 bn
NxStage Medical
Fresenius
$2.0 bn
Acelity
3M
$6.7 bn
BTG
Boston Scientific
$4.0 bn
Vertiflex
Boston Scientific
$465 mn
Orthospace
Stryker
$220 mn
The last decade was majorly marked by escalating engagement from start-ups and smaller players that pushed hard to gain clinical receptiveness and create markets. With foray of mainstream market leaders this year through both organic and inorganic investments, we anticipate substantial acceleration in market creation through sustained investments.
M&A momentum: The year began with Johnson & Johnson's subsidiary Ethicon announcing the acquisition of robotics technology developer Auris Health, Inc., for $3.6 bn (with additional contingent payments of up to $2.4 bn). In the second half of the year, Medtronic revealed its robot – assisted surgical platform that is supposed to be more flexible and cost effective than its competitors. This was a precursor to the planned commercial launch in 2020. This further builds on Medtronic's $1.7 bn acquisition of Mazor Robotics in December of 2018. Another healthcare multinational, GE also demonstrated commitment to robotics this year by participating in a $243 mn series C investment in robot – assisted surgerical device maker CMR surgical. The giant has also formed a 3D printing partnership with Formlabs, a fast-growing maker of relatively affordable stereo lithography-based 3D printers.
Intuitive Surgical, creator of the Da Vinci robotic surgical system and pioneer in the field was until
now the largely lone torchbearer driving clinical acceptance for surgical applications. As the current investment momentum progressively intensifies during the coming decade, we expect boundaries of possibility and adoption to be extensively rewritten. We are excited to commence this decade with such tangible opportunity to realize potential of robotics in improving clinical outcomes and even optimizing cost of care.
Promise of AI: With hundreds of AI driven solutions now being developed globally, innovators are teaming up to improve their ROI in a very competitive and crowded landscape. This is true of all three areas – radiology, pathology and devices. In a quest to establish superiority vis-à-vis competitors and demonstrate value proposition to investors, agility and time to market milestones have emerged very important. The year again had progressively intensifying momentum across regulatory developments, strategic investments and financial investments. Signifying strategic interest, Medtronic partnered with Viz.ao, a company that uses artificial intelligence to identify suspected large vessel occlusion (LVO) strokes and automatically notify specialists.
Fields such as radiology could benefit immensely as it would bring in screening possibilities which were earlier not viable. AI – powered computer programs would be a global phenomenon for oncology by analysing thousands of pathology images in seconds to provide a highly accurate diagnosis by spotting details that could be missed by the human eye.
We are excited to commence 2020 with such momentum across robotics and AI; and can't wait to experience transformational reshaping across the clinical diagnosis and care delivery continuum.
Indicative Examples of Artificial Intelligence Screening Tool Approvals in 2019
Company/ Institution
Device/Algorithm
Approval Authority
Date
Indication
GE Healthcare &UC San Francisco
Critical Care Suite
FDA
12 September 2019
Portable X-rays to rapidly screen for collapsed lung(Pneumothorax)
Altris AI (Altris Inc)
Standard Functionality for OCT scans
EU
24 September 2019
 Detects retinal pathological signs of more than 30 retinal diseases and classifies them according to severities
Aidoc
Aidoc
FDA
15 May 2019
Helps identify potential cases of pulmonary embolism in chest CT scans
Paragon Biosciences LLC
QuantX
FDA
July 2019
Breast cancer diagnosis software: assessment and characterization of breast abnormalities using MR image data
ScreenPoint Medical
Transpara
FDA
28 September 2018
Application for detecting breast cancer in screening mammograms
Next gen therapies: Expanding global pipeline, approvals driving up confidence and evolving reimbursement models
2019 has been a landmark year for next-generation therapies with both regulatory and commercial momentum remaining at a high throughout the year. Since 2017 the momentum has been palpable; and this last decade will go down in history as the one that heralded in these possibilities. Better understanding of the science behind CGTs, improved technology and the preparedness to evade the risks associated with them have translated to a clinical success for investigational new therapies.
Regulatory momentum and the RMAT pathway: Taking cognizance of the dramatic life-altering impact of CGTs on patients, there were concerted efforts from the regulatory bodies to ease the market access. Most CGTs are aimed at devastating rare diseases that have traditionally been underserved and hence, regulators enable their faster approval through an expedited process. This year's two big approvals were the FDA approval of Novartis's Zolgensma for Spinal Muscular Atrophy and EMA approval of BlueBird Bio's Zynteglo for Beta Thalassemia, both of them going through an expedited review.
The table below is an indicative list of other cell and gene therapies that have been approved for an accelerated review program. FDA's Regenerative Medicine Advanced Therapy (RMAT) designation is a regenerative medicine specific accelerated program that offers a streamlined process and enhanced interactions with the agency. Till date 38 therapies have been granted RMAT Designation out of which 15 were granted in 2019.
Big pharma's emphatic plunge: While genesis of most breakthroughs are still attributed to research institutions and spin-out ventures, big pharma has made an emphatic plunge in 2019 and is here to stay. Indicative partnership and acquisition deals with pharma during the year are mapped below. This active portfolio thrust from big pharma creates the commercial muscle much needed to ensure wider reach of these transformative therapies.This investment depth in the global landscape also loudly signifies that area of engagement is only going to expand; and in the case of therapeutics the ensuing decade will belong to Cell and Gene Therapies.
Expanded need for commercial scale manufacturing and efficiencies thereof:
With the R&D engine revving up, companies made measurable investments in expanding their manufacturing capabilities. Sanofi and Pfizer expanded their gene therapy manufacturing facilities, and before the year ended, Novartis opened its new cell and gene therapy plant, which will also manufacture Kymriah. Another motivating development towards strengthening of the R&D and production backbone was the partnership between Harvard, MIT, G.E Healthcare, FujifilmDiosynth, Millipore, Sigma and five of the region's research hospitals to build a new $50 million center for developing new CGTs by pooling in resources and expertise from multiple stakeholders to address the gap in the translation and expansion of biological therapies. Upstream research in manufacturing technologies will need to substantially enhance during the coming decade to drive cost optimization and wider reach of CGTs.
Way forward – evolving pricing and delivery models, optimizing cost and creating mechanisms for global patient access:
A major road block for the uptake of next-gen therapies has been the exorbitant price of approved therapies, a burden even in markets with wider insurance coverage. Clinical impact of the robust pipeline and value realization by investing companies will both depend on tangible market creation in the early part of the coming decade. This will in turn heavily rest on reimbursement models evolving in regulated markets and substantially cost optimization paving the way in rest of the world where even biological drugs have been largely out of reach for most.
Since most CGTs are one-time applications with promise of life long cure, there has been understandable reluctance in payers to absorb high upfront payments. 2019 saw initial set of payor action and reimbursement model iterations that have set the stage for more to come in the next couple of years: CMS increased the reimbursement of CAR T-Cell therapy to 65% of the total therapy cost. CAR-T Cell therapy is one of the 18 new technology areas that CMS will cover in its introduced new technology add-on payment (NTAP) policy. The Italian Medicines Agency (AIFA) also announced a new 'payment at results' reimbursement model for CAR T-Cell therapy Kymriah. The model balances the high cost with the unfavorable benefit-to-risk ratio by requiring the manufacturer to repay the cost to unresponsive patients. Earlier this year, Novartis experimented with a new outcomes-based instalment payments model for its pricey Zolgensma at $2.12 million per patient. A strong multi-stakeholder approach will be needed to make headway in this direction. 2020 and the years beyond will be critical as we embark on more efforts to provide access to this these remarkable therapies and realize their true value.
Pharma Generics: M & A, consolidation, reorganization abounds as pricing and business pressure intensifies
Generics businesses continue to grapple with stressed business conditions in the face of increasing pricing pressure and the razor thin margins due to regulatory support for faster approvals, Trump administration's thrust on lower drug prices and fierce competition. In the 2019 fiscal year, FDA approved a total of 1,171 generic drugs, an all-time record. FDA has also been actively taking steps to streamline ANDA/ Para IV applications and accelerate approvals. Earlier in June, in 2019, it announced adding additional data points to the existing Para IV Certifications List with information on number of applicants that are potentially eligible for 180-day exclusivity, status of any 180-day exclusivity decisions for individual drug products, along with other information about the dates of first approval, marketing status and expiration dates of blocking patents. This move will greatly benefit generic companies in making more commercially driven decisions on Para IV applications, an area of particular challenge for the industry given the expanding trend of multiple (often more than 5) Para IV applications rendering the 180 day shared exclusivity unattractive.
The current market norm is that of a double edged sword – supportive regulatory
environment will ease access to affordable generics, but on the other hand, rising competition and pricing pressure will further stress the market condition for generic companies.
Pharma companies have responded to the changing market dynamics by re-shaping their portfolios and making strategic business re-organizing decisions. 2019 witnessed mega re-structuring deals; with the Mylan-UpJohn (Pfizer division) being a case in point. The new merged entity, currently named as Viatris sees a revenue projection of up to $20 billion in 2020. Leading-up to the merger were both, Mylan's stressed balance sheet and Pfizer's decision to narrow its focus on more profitable branded drugs. The new entity leverages the business capabilities of both the parties to create dynamic differentiated portfolio of prescription medicines, complex generics, OTC products and biosimilars supported by commercial and regulatory expertise, established infrastructure, best-in-class R&D capabilities and high-quality manufacturing and supply chain excellence.
Novartis too spun-out its Alcon eye care devices business to prioritize its focus and capital to its pipeline of innovative drugs. This comes at a strategic time as it continues to allocate capital and pursue opportunities in gene therapy, acquisition of AveXis back in 2018 and the cell and gene therapy plant launched in Stein, Switzerland in November, 2019 are steps towards the same.
Several generic companies have also
deepened their efforts to grow beyond the stressed generics segment. The most common area of investment is US focused specialty pharma foray. Glenmark is a great example of a generic company that was an early investor in an innovation pipeline. During 2019, Glenmark announced spinning-off its innovation business into a separate business consisting of 5 clinical and 3 pre-clinical NBE and NCE assets with a focus on therapeutic areas of immunology, oncology and pain management. While we expect the diversification into innovation led portfolios to expand, more reorganization is likely as a common capital structure is unlikely to meet the varied risk structures of the historical generics business and the more recently incubated innovation pipeline.
We perceive that this active transaction and reorganization landscape will continue in 2020 too. Intense competition and thin margins are the new normal now rather than a short-term hiccup. The quest for survival will be powered by strength of portfolio, quality of operations and agility. While the winners solidify their foundation to ride the tide, they will rapidly diversify into new business opportunities. If diversification investments into NCE and NBE portfolios are done rationally with the right risk threshold, they could set the stage for how this set of companies evolve in the next decade.
Biosimilars in 2020: High regulatory support & industry momentum but elusive commercial value realization
The year 2019 saw a lot of developments in approval and launch momentum for biosimilars across the world as more agents were submitted for review. The USFDA released the much awaited guidance document and also approved a whopping number of 10 biosimilars this year, a significant amount compared to the total of 16 approvals so far. The country can also be seen riding the initial wave of cancer curing biosimilar approvals such as 'Rituxan' by Pfizer and 'Kanjinti' by Amgen. 2019 has been reassuring in terms of regulatory support in the most elusive yet sought after market: the table below is an indicative list of all other biosimilar approvals in regulated markets.
Biosimilar
Reference Product
Company
Date
FDA APPROVALS
Avsola
(infliximab-axxq)
Remicade
Amgen Inc.
December 6, 2019
n Abrilada
(adalimumab-afzb)
Humira
Pfizer Inc.
November 15, 2019
Ziextenzo
(pegfilgrastim-bmez)
Neulasta
Sandoz Inc.
November 4, 2019
Hadlima
(adalimumab-bwwd)
Humira
Samsung Bioepis Co., Ltd.
July 23, 2019
Ruxience
(rituximab-pvvr)
Rituxan
Pfizer Inc.
July 23, 2019
Zirabev
(bevacizumab-bvzr)
Avastin
Pfizer Inc.
June 27, 2019
Kanjinti
(trastuzumab-anns)
Herceptin
Amgen Inc.
June 13, 2019
Eticovo
(etanercept-ykro)
Enbrel
Samsung Bioepis Co., Ltd.
April 25, 2019
Trazimera
(trastuzumab-qyyp)
Herceptin
Pfizer Inc.
March 11, 2019
Ontruzant
(trastuzumab-dttb)
Herceptin
Samsung Bioepis Co., Ltd.
January 18, 2019
EMA APPROVALS
Idacio
(adalimumab)
Humira
Fresenius Kabi
April 3, 2019
Kromeya
(adalimumab)
Humira
Fresenius Kabi
April 2, 2019
Zirabev
(bevacizumab)
Avastin
Pfizer
February, 14, 2019
Despite this forthcoming and rigorous regulatory atmosphere seen these past two years, market access concerns still loom large in US preventing successful commercial launches of several approved agents. Only 9 out of the 26 approved biosimilars are currently being marketed, while the others are tied up in patent disputes with the originator company. The ongoing litigations and agreements between biosimilar manufacturers and originator companies have increased the time to market by a significant amount. An indicative case is AbbVie's extensive legal efforts to protect its $20 bn Humira franchise; settlements have kept almost 8 companies with biosimilars at bay in the US market until 2023. Intriguingly, multiple biosimilars for Humira have already been launched in Europe. Another excruciating challenge has been the interchangeability designation, or rather the lack thereof by the FDA which further deters payors from insisting on substitution at the pharmacy level. This is a challenge specific to the US market where designation of interchangeability is the responsibility of the FDA unlike in Europe where EMA has left this to member states.
Another major challenge in the US market is that marketed biosimilars uptake remains low, owing to contracting provisions, limited co-pay differences, and lack of receptiveness from clinicians. Cost-benefit of these biosimilars has still not translated to patient benefit at the end of the value chain.
Also, we still haven't seen commercial success of these approvals translate to a real fillip in the P&L statements of these companies. The table below displays IQVIA data depicting market share by product per molecule in US as of January 2019.
 
Originator Molecule
Biosimilars
Filgrastim
Neupogen (48.0%)
Zarxio (31.7%)
Granix (20.3%)
Nivestym (0%)
Infliximab
Remicade (96.4%)
Inflectra (3.2%)
Renflexis (0.4%)
Pegfilgrastim
NeulastaOnpro (61.0%)
Neulasta (38.2%)
Fulphila (0.8%)
Payers have not been receptive to biosimilars so far and are only now opening up to the agents in US. Europe on the other hand has continued to keep up with the approval and launch momentum. Real payer benefits can be seen from the impacts of price discounting and competition. A trend of slashing prices up to 70% can now be seen in Nordics, Spain, Italy, Germany, France and the UK.
And the sophisticated environment which encourages patients to switch via robust education programs, meaningful incentives and trials are factors for the ever maturing market in Europe.
Undeterred by this intensely competitive environment, the biosimilars pipeline is getting richer and more sophisticated globally. This year witnessed approvals for far more complex molecules than previous generations. There is substantial global corporate interest and pipeline focus on monoclonal antibodies with post 2020 patent expiry dates. This cycle of corporate investment will be set in motion when the currently approved biosimilars translate to realized profits. With substantial sunk cost across global regions in biosimilar pipelines, we begin 2020 being hopeful of regulatory and corporate momentum being aptly complemented by long impending market creation. Commercial opportunity is now finally around the horizon. Realization of that is what the way forward hinges on.
Sathguru Foot Print
---
Sathguru's healthcare practice lead Pushpa Vijaraghavan discusses regulatory updates and barriers to innovation in Pharma Packaging on the panel at InnoPackTheatre at CPhIIndia.
Sathguru's healthcare practice lead Pushpa Vijaraghavan on a panel discussing íntellectual Property' at GlobalBioIndia earlier this month.
Pushpa Vijayaraghavan moderating at session on 'Shifting Focus on Complex Formulations and Portfolio Diversification of Generics Beyond Vanilla Oral Solids' at CPhI Conferences.
---
Sathguru Highlights
CSR Wing Of Sathguru Management Consultants To Support Children With Cancer & Thalassemia Click here
Workshop on Indian Pharma Market Opportunities at PharmaPack, Europe
---
---
Authors:
Pushpa Vijayaraghavan
Director & Practice Lead – Healthcare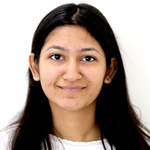 Shreya Chadalavada
Analyst
Ayushi Shukla
Analyst
Connect with Authors at: E-mail healthcare@sathguru.com