Vertical Farming – A farming practice with lots of potential and untapped opportunity for growing fruits and vegetables
In the last couple of years there has been a continuous buzz about vertical farming and it has been in the news with a lot of venture capitalists keen on investing in vertical farm startups to make it sustainable, like a funding of $ 200 million to the company, Plenty vertical farm. So what is vertical farming and why has it been gaining so much popularity?
A typical vertical farm, has rows of plants stacked one on top of the other with an artificial source of light on each row, in an air conditioned and environment controlled room. Using technologies like hydroponics, aeroponics, aquaponics or a combination of these, vertical farms could become the major component of futuristic agriculture in the urban cities and for production farms which further process the produce to make processed products.Food grown in vertical farms are steadily gaining popularity because of the ability to trace back the origin of their source which wouldn't be possible in traditional farming and the ability to grow desired food throughout the year without being affected by climatic changes. Also, the produce grown in vertical farms need not travel long distances, thus preserving its shelf life and cost of transportation and logistics.
Vertical farming is not a new concept and has been around since the 1980's in Japan. In Japan, vertical farming has been carried out in Plant Factories (PF) to grow leafy vegetables. The annual yield per unit area in these plant factories for leafy vegetables are approximately 100 times more compared to that in the fields(1). Currently micro greens, greens, herbs and fruits like lettuce, kale, bok choy, mint, mizuna, shiso, basil, radish, tomato, peppers, strawberries, brinjal, spinach, broccoli etc. are being grown in these farms. Staple crops like maize, wheat, and paddy are being grown only in a small scale.
Currently with growing disposable income and awareness, organically farmed produce is popular in urban cities, but the shelf life is shortened due to longer transportation time and round the year availability criteria is not met. This is a problem in Middle Eastern countries too who are opting for vertical farms to become self-sustainable as money is not a hindrance, but arable land is. Also, for production farms, the produce has to travel long distances and is susceptible to climatic changes. The limited arable land for cultivation using the traditional methods also is a growing problem. So, it is predicted that the market for Vertical farming will grow at a CAGR of 24% from 2018 to 2025 globally.Recently MaCain, has also invested in TruLeaf vertical farm tech, also a $ 40 million joint venture between Emirates Airlines and Crop One Holdings for setting up world's largest vertical farm to feed their airline passengers, which indicates that a lot of venture capitalists are keen on investing in vertical farms to make it sustainable. There is an optimism that there is lots of potential and untapped opportunity for growing vegetables and fruits, using this method which is worth exploring.
References:
Kozai, T. (2013). Plant Factory in Japan – Current situation and perspectives. Chronicahorticulturae. 53. 8-11.
Author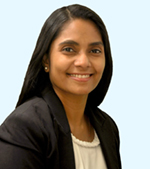 Dr. Rijuta Garapaty
Sr.Consultant