Flourishing market for exotic vegetables in India
Globalization has brought in many changes in developing nations such as changing lifestyle and living standards. With the introduction of big food chains which brings in international cuisines in the food habits, the food preferences have also been transformed especially among the young generation. The major ingredient in these cuisines are exotic vegetables which includes Broccoli, purple broccoli, Brussels, baby corn, asparagus, parsley, leek, cherry tomato, Celery, Bok Choy, Rosemary, Thyme, Chinese cabbage, red cabbage, coloured capsicum etc. Demand for exotics is estimated to be around INR 6500 cr in 2017 and has been growing at a CARG of 25.7% since the last 5 years and is expected to grow at 15% CAGR in the next 3-5 years. There is very high demand for the imported varieties of exotic vegetables which is growing at 30-40% since last 3-5 years and the low production volumes in India adds to increase in imports.
The major market for these commodities are high end retail chains like Q-mart, Natures' basket, online segment, 5 star and 4 star hotels, quick service restaurants like McDonalds, Subway, Continental / Fine-dine restaurants – Chinese, Italian, Mexican, Mediterranean, South Asian cuisines and catering services in institutional – corporate offices, hospitals, air catering, social functions and festival – weddings/ marriages. The retail segment covers nearly 48% of the demand estimated and remaining 52% is in HORECA segment. The key growth drivers for exotics are the rapidly growing organized food service sector, its premium nature, higher consumer demand through increased awareness, and innovation in supply chain, including penetration of modern retail & ecommerce, delivery platforms, and digital payments.The increasing demand for exotics is majorly because of their use in international cuisines while there is a segment of consumers who are health conscious and are including these vegetables in their diet plans as raw salads, diet salads, smoothies etc.
Growing exotics need immense care due to high susceptibility towards pests and diseases and because these are high value crops, they are best grown in controlled environment i.e. protected cultivation. The whole supply chain from farm to fork needs to be very efficient to reduce wastage, maintain good quality and decrease time to market to fetch premium prices. This needs large investments in developing infrastructure and technology, from making seeds available to develop post-harvest infrastructure like cold chain facilities. Further, the import of seeds increases the cost of cultivation. The high investments for cultivation and supply chain advancements are currently posing challenges for their fast growth.
Exotics market is still at a nascent stage in India as compared to international markets. The challenges of huge investments, non-availability of seeds, high perishability, premium pricing and lower scale acceptance from consumer side needs to be addressed for accelerating the growth. If these challenges are addressed, there is huge potential for enhancing the market share of exotics in India.
Author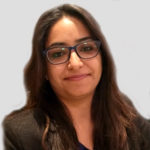 Richa Kapur
Consultant