Embracing opportunities towards building a self-sufficiency in the agrochemical industry
The current government's movement towards building an "Aatmanirbhar" India, gives the Indian agrochemical industry the required impetus to move towards revamping the industry. The industry should focus on building capacities through backward resource integration and channel expansion of its operations and thereby reduce dependence on imports. Besides, the current unprecedented situation on account of COVID19 pandemic has further momentarily disrupted logistics, import of raw materials (intermediates and technical) from China for the industry.
With the changing dynamics a number of regulatory changes in the agrochemical industry are also anticipated. The government is actively working on steps to reduce import dependence on China and boost domestic manufacturing. This elicits the need for Indian players to become self-sufficient by building capabilities for domestic production of raw materials and reduce dependence on imports.
Indian farmers as well as end consumers are now demanding safer products that have zero or no effect on environmental, human and animal health. The companies in agrochemical sector can use the current opportunities to develop and integrate export oriented agrochemical manufacturing plants. The changing ecosystem has further complemented the need by prompting the need for alternative and increased number of domestic AI manufacturers reducing dependence on imports. The growth of industry in the next decade is anticipated to be driven by players having business operations across the value chain, optimizing the cost of raw materials and driving innovations for new formulations especially the new delivery mechanisms. In order to succeed and to derive efficiency, product innovation should be coupled with low cost manufacturing.
This stresses on the requirement for the much needed shift in agrochemical value chain operations through backward integration. Backward integration is an opportunity for the Indian companies to enhance their capabilities through operation expansion into AI manufacturing of generic and off-patent molecules to reduce import dependence. UPL, PI Industries, Coromandel International, NACL Industries, Dhanuka etc. are few of the leading domestic manufactures of technical (AI) for pesticides. The agrochemical industry is a mature industry and saturated with no new molecules being discovered and majority of patents expiring by 2024. These include popular technical grade insecticides like DuPont's Chlorantraniliprole and Cyantraniliprole whose patents are expiring in 2022 and 2024 respectively. Bayer's insecticide molecule Flubendiamide and Syngenta's herbicide molecule Pinoxaden have recently gone off patent.
The increased backward integration, will accelerate business growth through building competitive advantage and optimization of production costs. The domestic availability of technicals aligned with government initiatives will boost the supply for domestic demand and also open up export potential of these raw materials thereby improving global presence of the Indian players.. In the process, the companies are not only upgrading themselves in the value chain but also will have larger say in international markets. With several Indian companies already having strong distribution network, expansion through introduction of innovative and patented products drives them towards product as well as market dominance. The current government's Make in India initiative further aligns with the concepts of backward integration thereby creating a conducive business model.
However, the growth derived from backward integration needs to be complemented with government initiatives to encourage exports through tax relaxations and rebates. Conducive regulatory changes aligned with government initiatives will facilitate smooth transition for the Indian companies towards adopting backward integration. Government can further help domestic players for local manufacturing by granting registration from the Central Insecticide Board and requisite manufacturing licenses by States. The harmonization of registration procedure through introduction of fast track process for newer technical grade products will further facilitate the process.
The value chain strengthening by Indian agrochemical companies through backward integration and conducive regulatory support is expected to bring the next wave of value creation in the industry as well as be an important step towards making the Indian market an "Aatmanirbhar" industry.
---
Author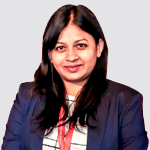 Rituparna Majumder
Manager in Life Sciences Advisory Group