OCTOBER- Newsletter
High Continuing Interest in Small Molecule Assets
Amidst the global buzz around biologics, the Medivation deal alludes to continuing interest in small molecule therapies. Pfizer has finally sealed the $14billion deal to acquire the much coveted Medivation, Inc. a NASDAQ traded company focused on small molecule oncology drugs(For more, see
Pfizer To Acquire Medivation
). Oncology continues to enjoy dense level of pipeline activity and corporate interest with 8 of the 45 new drugs approved by USFDA in 2015 being for various cancer indications. Medivation's blockbuster drug XTANDI® (enzalutamide) for metastatic prostate cancer, an area with relatively high unmet need, is one of the top-selling hormone therapies in the US today. In addition to continuing interest in cancer, the Medivation deal also points to high appetite for small molecule therapies. Despite mAbs and other biologics inching close to 20% of the biopharma market today, the high-profile bidding war that ensued for Medivation from Sanofi and Pfizer stands testament to the fact that easy to administer and cost effective small molecule therapeutics continue to hold their charm and clinical lure. As Pfizer begins its efforts to advance Medivation's pipeline drug talazoparib to next stages of development to take on J&J's Niraparib, we are enthused by the promise of small molecules and Indian industry's deep rooted engagement in the segment.
USFDA's big biosimilars approvals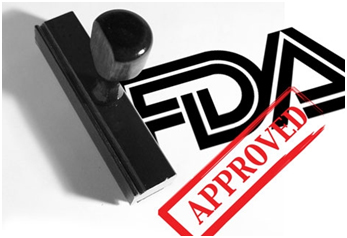 While the US is the largest near term market for biosimilars, the USFDA has been slow to warm up. The only biosimilar approval until early this year was for Sandoz's filgrastim in March 2015. With approval of three blockbuster mAbs in less than six months, 2016 has been symbolic for opening up of this market and ushering in an era where the biosimilar opportunity is more tangible. The trio include Celltrion-Hospira's biosimilar Inflectra for Remicade (infliximab), Sandoz's Erelzi, a biosimilar to Enbrel (etanercept), and Amgen's Amjevita,a biosimilar for Humira (adalimumab) which together aggregate to over $25 B in innovator drug sales. In our recently released biosimilars white paper, we have projected that the biosimilar opportunity will grow to $240billion by 2030. With regulatory ambiguity becoming a concern of the past, we believe it is now critical for companies to focus on market access partnerships to de-risk investments and accelerate path to market in this rapidly expanding opportunity.
Affordability debate intensifies globally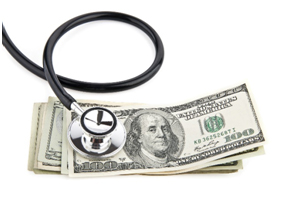 As India continues the debate around concerns on price control and need to rethink healthcare access, it is difficult to ignore the globally intensifying debate around affordability. The controversy around Mylan's Epipen pricing now has high level of political involvement as well. In 2007, Mylan acquired the Epipen, an auto injector for epinephrine (generic drug approved since 1987) and introduced certain device modifications in 2009. Mylan procures the product from subsidiary of Pfizer for $34.5 and has increased the price from about $100 in 2008 to more than $500 today. The legal case is now a national issue in US and Mylan's CEO Heather Bresch has faced a Congressional hearing. The latest in the controversy this October is disclosure of a $465 million settlement for misclassifying the Epipen as generic and paying lower rebates to Medicaid.
Developed Market Investments Remain Top Priority for Emerging market Drug Makers
Piramal Pharma Solutions has acquired US based Ash Stevens in a deal over Rs 350 crores. (For more on the deal, see
Piramal Enterprises enters into an agreement to acquire Ash Stevens Inc
.). Indian pharma and service companies' outbound acquisition interest in developed markets continues. The appetite spreads across local manufacturing and marketing capacity, CDMOs with niche competence, CROs with local presence and network as well as brands for OTC and prescription products. Notable deals include Lupin Pharmaceuticals' acquisition of Gavis Pharmaceuticals LLC and Novel Laboratories Inc., Dr Reddy's acquisition of 6 OTC brands from Ducere Pharma, Aurobindo Pharma's acquisition of Natrol and smaller transactions such as Marksons Pharma's acquisition of Time-Cap Labs Inc. We anticipate that this trend will continue and there will be more activity in mid-sized to smaller deals through FY17 and FY18.